About Me
I retain your voice while tidying up errors and issues that could distract readers. I query you as needed to ensure my work supports your goals.
Sheryl Rapée-Adams Copyediting, LLC
I am a dedicated copyeditor working with traditional and hybrid publishers and independent authors.
I provide client-centered copyediting.
Holding your priorities and your audience in mind, I commit to serving you, your writing, and your readers. My work ensures your words invite readers in and do not shut anyone out.
I'm trained, educated, and committed to ongoing learning.
My intensive six-month trade book copyediting mentorship with Editorial Arts Academy complements three decades of professional communications and community organizing experience. Read about how I got from there to here in my post on the Editorial Arts Academy blog.
I have a BA in English, an MS in organizational leadership and management, and an MA in liberal studies. My literary sensibilities began in childhood, reading my parents' sci-fi and fantasy book collection, joining them to watch Star Trek: The Original Series and Doctor Who, and journeying within via my uncle's psychedelic LP collection.
What else?
Daily mindfulness practices, a twenty-five-year professional history as a massage therapist and yoga teacher, and vegan living keep me pointed toward doing the most good and least harm for the long-term well-being of all involved. And yes, I love cats that much and more.
I am a massage therapist and teacher of evidence-based breathwork, which I blog about at massagevermont.com.
My husband Chris and I manage a collectively tended community garden on our lawn, where twenty families grow food and flowers together for each other and for our community. I blog about it at thegardenat485elm.org.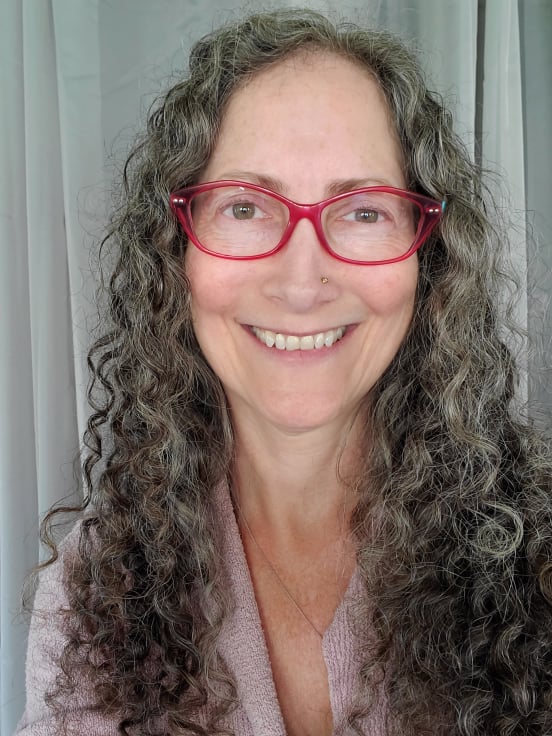 Sources I work with include The Chicago Manual of Style (17th edition), Merriam-Webster online, and house style guides.
I love words. Let me care for yours.